Serving over 450 Hospitals across Canada
As Canada's nation-wide cord blood and cord tissue bank, Healthcord serves families at more than 450 hospitals from coast-to-coast.
Enroll Online: 24 hours a day, 7 days a week using the secure SSL encrypted online order form. All orders are shipped immediately.
Enroll by Phone: Monday-Friday, 8AM-5PM PST, 11AM TO 8PM EST, reach us at 1.888.802.0706
Enroll by FAX: Print and submit enrolment form by FAX at 1.888.655.8877
Enroll by Email: Download, complete and submit enrolment form by email at enroll@healthcord.com
Your cord blood kit will arrive within 5 days of enrolment. Please remember to bring the kit with you to the hospital at the time of delivery. If your delivery date is within the next 72 hours, our laboratory will contact you immediately after you register to arrange an emergency kit.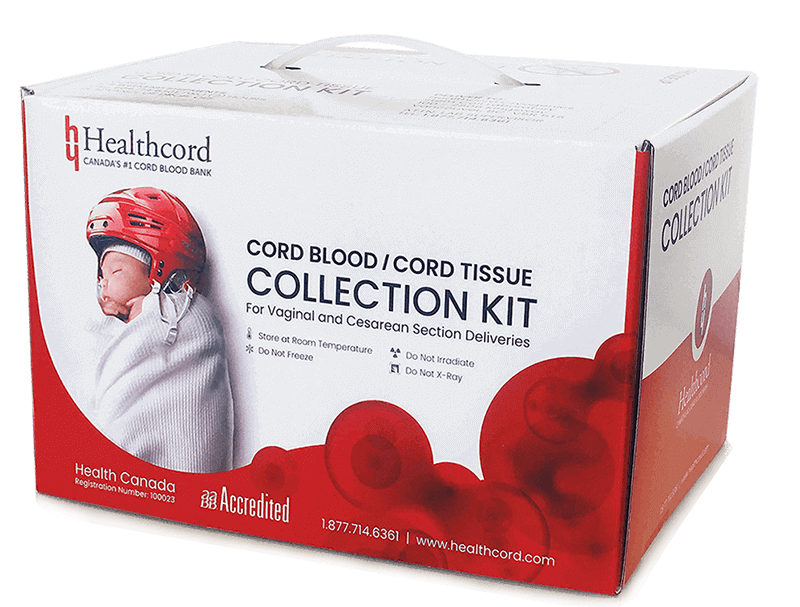 Questions? Call 1.888.802.0706 or email support@healthcord.com.
Our client services hotline is available 24 hours a day. To report a cord blood shipment on weekends, holidays, or after hours, or for urgent physician and hospital inquiries, call 1.888.802.0706 24/7 or email urgent@healthcord.com.
Vancouver
(Corporate Headquarters and Laboratory)
100 – 2806 Kingsway, Vancouver BC V5R 5T5
604.245.1107
Calgary
909 17th Ave SW, 4th Floor, Calgary AB T2T 0A4
587.800.9792
Toronto
1801 – 1 Yonge Street, Toronto ON M5E 1W7
647.795.1456
Highly qualified candidates may submit their c.v. at careers@healthcord.com
How Cord Blood Banking Works
Step 1: Register for cord blood banking
You can do this online or by calling the Healthcord cord blood and cord tissue banking centre at 1-877-714-6361.
Step 2: Receive your cord blood and cord tissue collection kit
Within 2 days after your enroll, we will ship out the collection kit.
Step 3: Bring your kit to the hospital
On the big day, bring your kit to the hospital and give it to your delivery team.
Step 4: Cord blood and cord tissue collection
Your doctor will collect cord blood and cord tissue samples after the baby is born.
Step 5: At the lab
Our trained couriers will pick up the kit from your bedside and deliver it to the lab at Healthcord.
Step 6: Using stem cells
Once your baby's stem cells are safely stored, you will receive a certificate of banking indicating the number of stem cells, yield, and potency along with retrieval information.